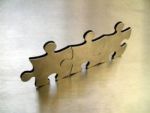 You're never alone in Mexico with MarketWise as your facilitating partner.  
When someone with experience stands with you… who knows the culture and the business environment in Mexico… you will feel more comfortable and be less at risk.  
You will then be more empowered to take action… and better positioned to take advantage of Mexico.